Holding space is a relational practice.
The most important relationship you'll ever have is with yourself.
The longer we teach this work the more we recognize that
the most valuable work you can do is to
learn to hold space for
yourself

.
Holding Space for yourself means learning how to be more present and grounded in the face of discomfort and disruption, how to soothe yourself when your nervous system becomes dysregulated, how to develop healthier boundaries, how to release other people's baggage, how to stand more confidently in your own sovereignty and uniqueness, how to forgive yourself when you fumble, and how to show up in your relationships with more grace and groundedness.
We've developed a variety of programs that will support you in learning to hold space for yourself. You can take one of our self-study programs, or join our longer programs for in-depth learning and community conversations.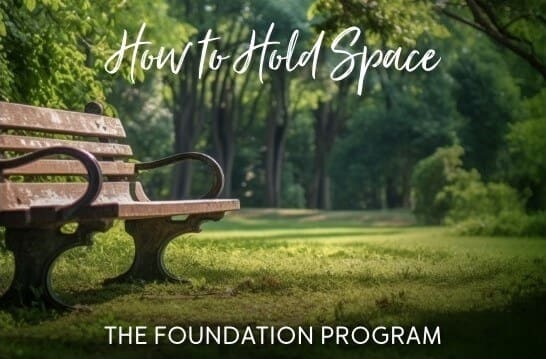 JOIN US!
35 Days
Left to
Register
NEW SESSION STARTING THIS OCTOBER 
Learn the art and practice of holding space for yourself and others in this finely tuned online program that's already trained over 500 people from six continents. Join our vibrant learning community for a deep dive into a practice that can change your life, deepen your relationships, and revolutionize the way you support people.
LEARN MORE ABOUT THIS ONLINE
PROGRAM & COURSE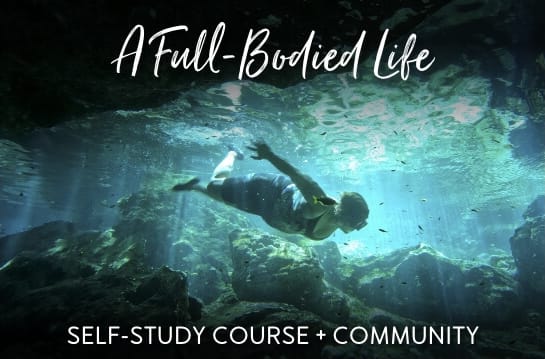 NEW! REGISTRATION IS OPEN
Learn to embody your own life and live more boldly, freely, and tenderly. Take the self-study course alone, or join us for community conversations about connection, liberation, embodiment, power, community, love, death, liberation, liminality, and joy.
LEARN MORE ABOUT THIS ONLINE COURSE & COMMUNITY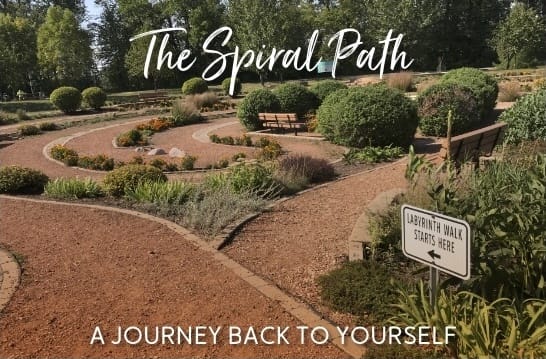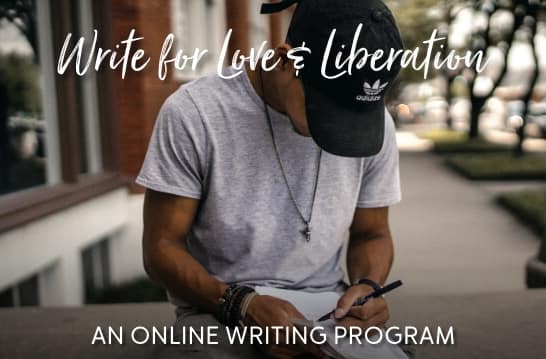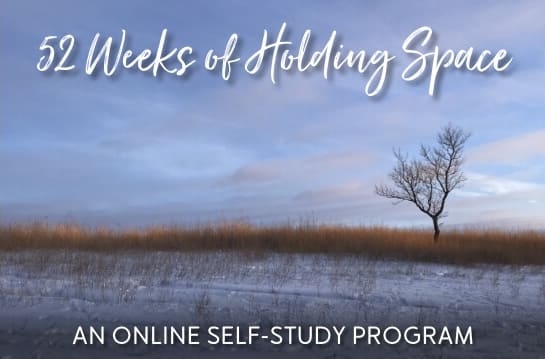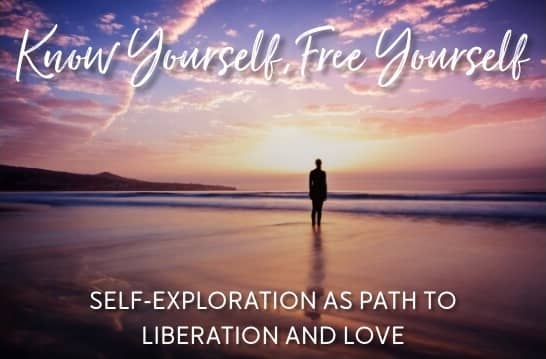 An 8 week course to support your exploration of who you are and how you fit into the world.
DATES TO BE ANNOUNCED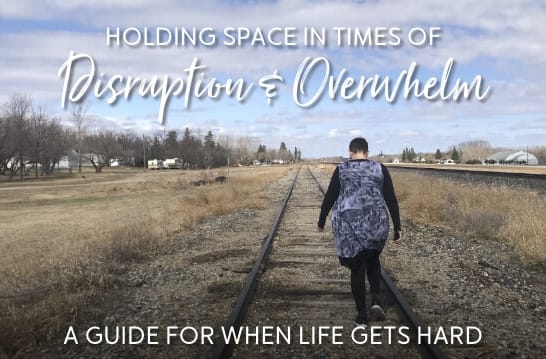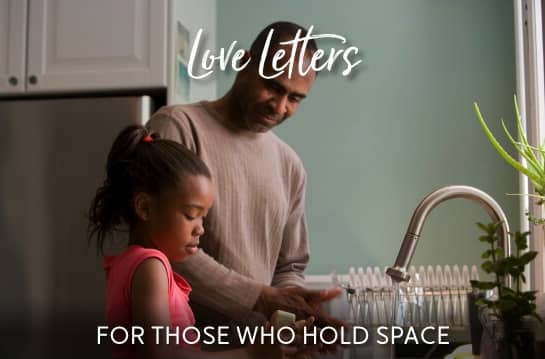 Six unique mini-workshops for teachers, parents, health care workers, leaders, managers, coaches, therapists, facilitators, and religious leaders.
FREE TO WATCH ANYTIME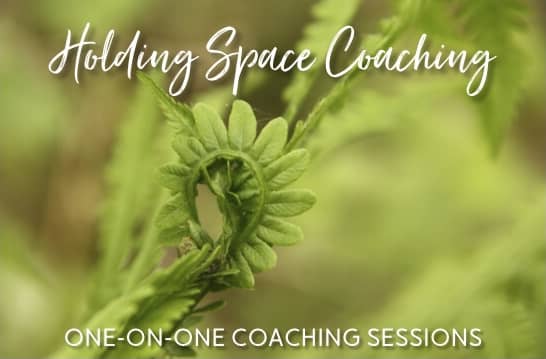 For those who want to explore the concept of Holding Space in a one-on-one context, need some intentional coaching around their Holding Space practice, or are curious to explore what their unique Holding Space practices might be, coaching is available from our qualified practitioners.
LEARN MORE & SIGN UP ANYTIME

Holding space is also about "putting on your own oxygen mask first". Learning how to hold space for myself (and start putting it into practice) was by far my biggest takeaway. We are all important and taking care of my own needs makes me better prepared to hold the bowl for others. I am becoming more mindful of my own needs and when/how I can hold space for others. I try to give myself space and time when I need it. And I'm learning to recognize how deep my bowl is at a given time. When I'm paying the proper attention to my own needs I am so much more able to "listen with attention and speak with intention" when I support others. I am less reactive and kinder to myself and others. I am more likely to take a timeout or step away from the stress to give myself a break. I don't sweat the small stuff nearly as much.

-How to Hold Space Foundation Program Participant