Write for Love and Liberation
AN ONLINE WRITING PROGRAM
"You write in order to change the world, knowing perfectly well that you probably can't, but also knowing that literature is indispensable to the world… The world changes according to the way people see it, and if you alter, even by a millimeter, the way people look at reality, then you can change it." – James Baldwin

Your stories, poems, personal essays, and blog posts have the power to inspire, heal, liberate, and unite. They can help heal wounds, bring together communities, and initiate social change.
But maybe there's something holding you back from writing (or sharing) those stories, poems, and posts?
Perhaps you're afraid to share too much; you're not sure your writing is good enough; you don't believe your stories will be of interest to anyone; and/or your inner critic sabotages every effort?
Or maybe there's nothing holding you back, and you simply recognize that your writing is a tool that needs sharpening so that you can use it more effectively.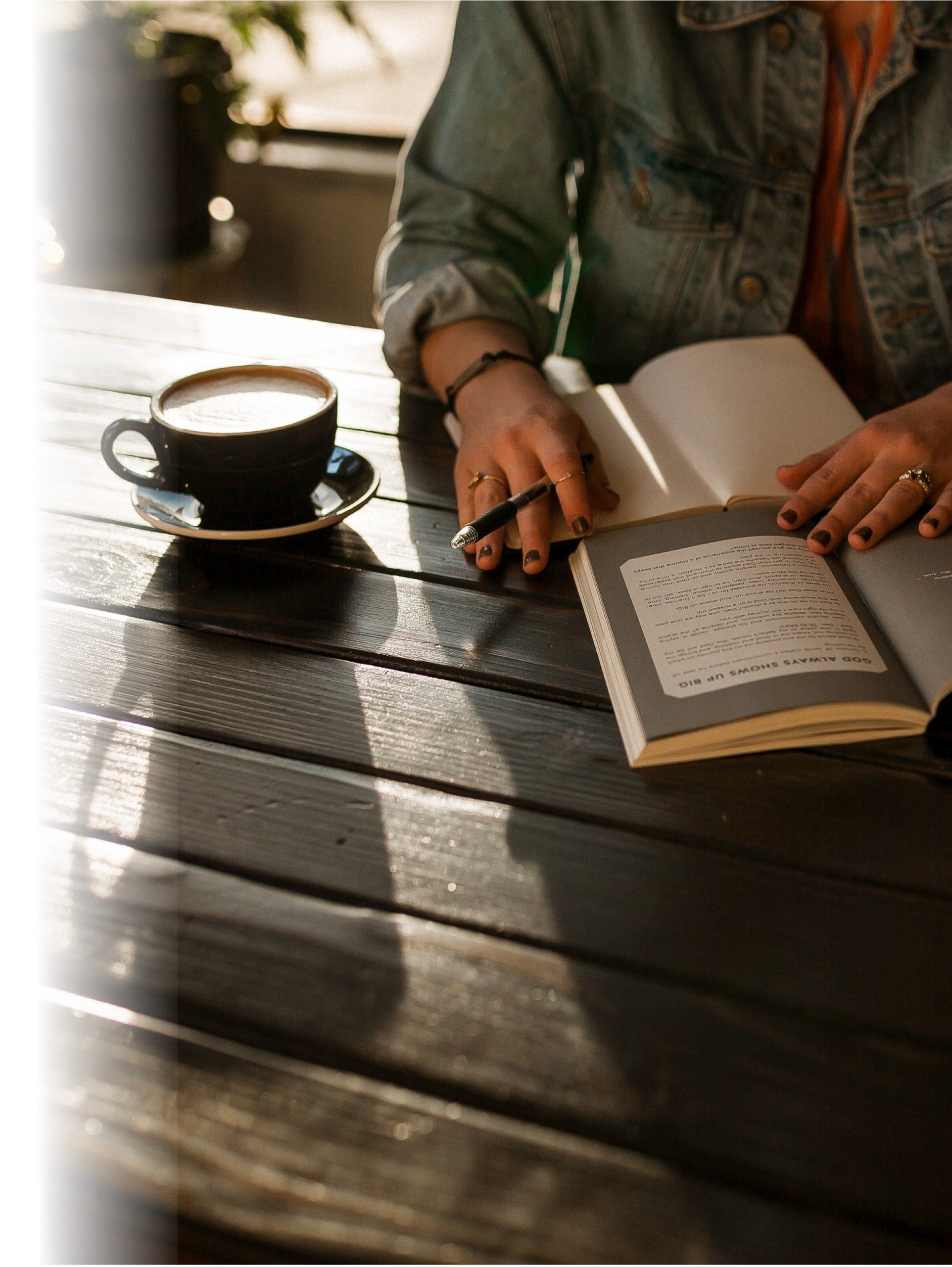 Writing for Love and Leadership is a brand new writing program that will offer you lots of opportunities to practice writing in different formats. It will encourage you to stretch and grow your capacity as a writer. Sometimes, it will nudge you into spaces that might feel uncomfortable but that are worth exploring. It will be both playful and profound, both lighthearted and intense.
While the writing in this program will be largely focused on personal writing (i.e. writing from your own stories and experiences) it will include lots of invitations to explore other types of writing, such as fiction, dialogue, poetry, etc.
To write for love and liberation is to be a courageous truth-teller. We want to invite you there, but first we want to offer you a place where you can be tender and raw and honest and vulnerable. We want to help you make tiny courageous steps that will help you grow the courage it will take to push yourself further and to share your writing more broadly.
At the Centre for Holding Space, it is always our intention to balance an offering of "safe space" with an encouragement into "brave space". As with our other programs, we'll work first to create a container where participants can feel safe enough to share hard things and do deep personal healing and reflection. Then, when the community of support has grown into a strong enough container, we'll invite participants to become increasingly more brave in what they write, what and how they share, and how they receive and integrate feedback. (We don't, for example, invite any writing critique in the beginning. First we encourage each other, then we learn to give meaningful, supportive feedback when requested.)

This online program has two separate parts – a day retreat and a 12 week program. You can sign up for just the day retreat, or you can sign up for the full program.
Openhearted Writing Retreat:
This online retreat is six hours long. It will include a combination of teaching, conversation, and writing time. You'll be on Zoom for approximately 4.5 hours of that time, with two 45 minute breaks from Zoom for writing time and self-care.
During this retreat, we will:
     – consider the power of stories to inspire, heal, and unite;
     – learn what it means to be openhearted in our lives and in our writing;
     – explore how our personal stories can help heal and impact positive change
     – learn more about resistance and fear and how to address them;
     – practice using our own unique voices in our writing; and
     – connect with like-minded writers.
Extended Program:
After the Openhearted Writing Retreat, those who sign up for the full program will continue for an additional 12 weeks.
During these twelve weeks, there will be:
1. Weekly emails that introduce a writing theme each week. Based on that theme, there will be:
     – writing prompts and word play ideas;
     – writing tips;
     – story and poetry ideas;
     – a bibliography of inspiration (books, poems, etc.);
     – a playlist of songs to engage your body and mind; and
     – weekly reflections and intentions.
2. A community call (on Zoom) every second week (a total of six calls) for 90 minutes. On those calls we will:
     – talk about the writing practice and our challenges;
     – share our writing;
     – offer each other encouragement, support, and critique (when it has been requested); and
     – explore ideas for ongoing growth, public sharing of our writing, etc.
3. An online portal where you can post your writing and invite community members to offer feedback and support.
4. An invitation to polish and submit one final piece to a class compilation (pdf) that will be made available to everyone and (if the group chooses so) published online. 

(Dates and times are based on Central Time Zone, North America)
Day Retreat: 
Next offering: Fall 2021
Bi-Weekly Calls (for Extended Program): (90 min. calls)
Next offering: Fall 2021
Registration in both programs will be limited. Especially for the extended program, we want to allow for maximum interaction and support within the community, so will accept no more than 12 people.
Cost:
Day Retreat: $200 CAD
Extended Program (includes Day Retreat): $600 CAD
Note: At the Centre for Holding Space, we hold an anti-oppression framework at our core and we commit to creating inclusive and intersectional spaces where people can be supported to live authentically and with freedom. In this writing program, you will be invited to hold space for a variety of people who might be different from you, and some of those people (and their writing) might challenge you. We believe that these challenges can be valuable for a community, and we encourage you to step into this space with an openness to the learning that will show up.
Equity Pricing:
If you are a member of a marginalized group of people (BIPOC, LGBTQ+, people with disabilities, etc.), you are welcome to claim a 10% discount on registration. It's on an honour system (ie. you don't have to prove anything to us) and anyone who feels they qualify can use the coupon code EQUITY10 in the registration form to claim the equity price discount at checkout. 
Your Guides:
Write for Love and Liberation will be taught by Heather Plett, author of The Art of Holding Space: A Practice of Love, Liberation, and Leadership and cofounder of the Centre for Holding Space. Heather has been a regular blogger since 2004, and her blog has been read by millions of people. She has had work published in a variety of publications all over the world (but has also had enough rejection letters to wallpaper her bedroom, so it hasn't all been success). Heather has been teaching writing workshops for over ten years.