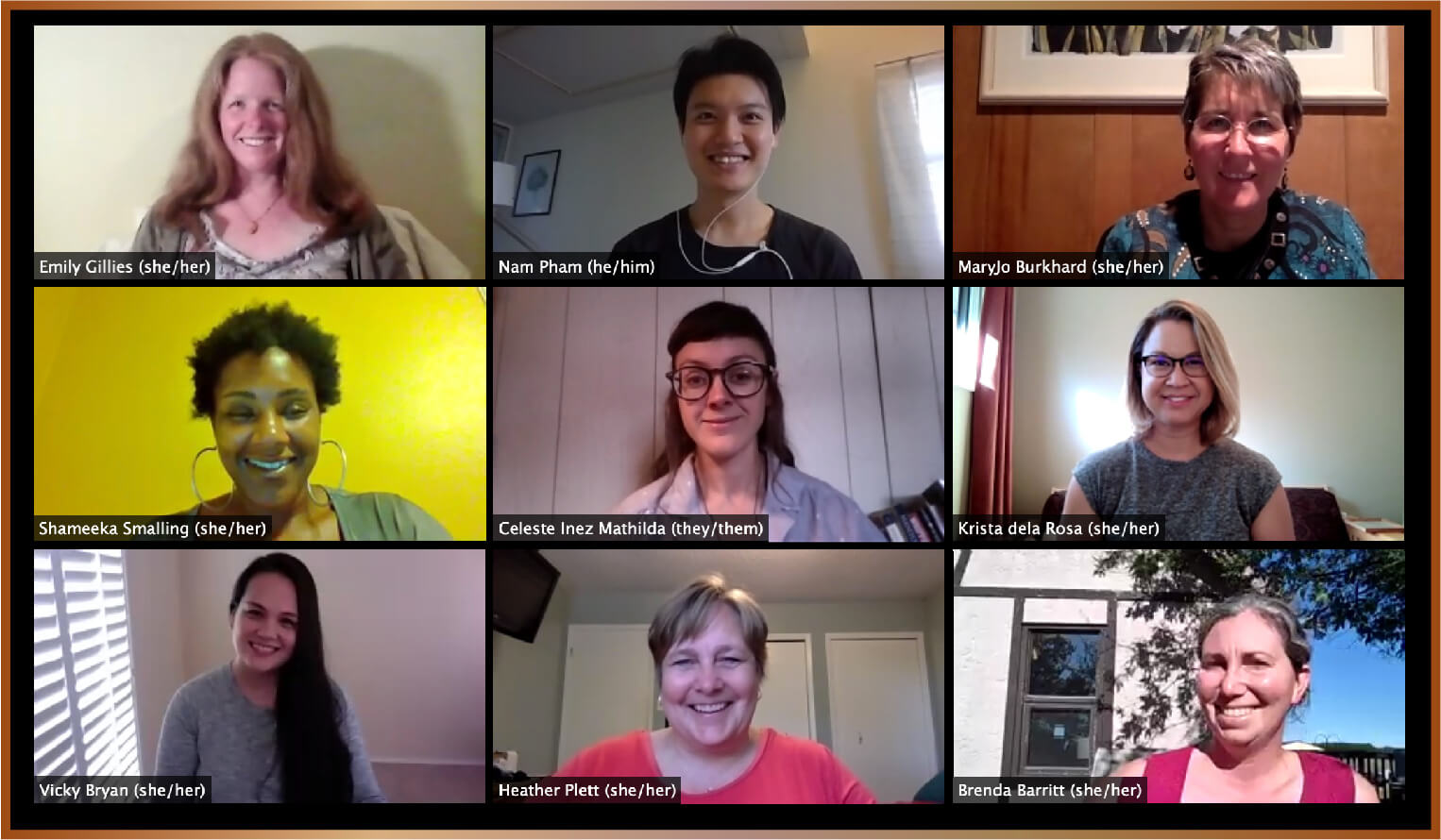 This work started with Heather Plett's vision, but it has quickly evolved beyond that and it continues to grow to include more and more people. Right from the start, Heather knew that holding space was not something she was meant to do alone, so she began to gather the people who were passionate about doing it with her. In the early stages, team members came on board as part of an evolving mentorship program for the Holding Space Practitioner Program (now called the Foundation Program). Now they are taking on many of the teaching duties and are also beginning to serve as consultants and coaches on behalf of the Centre. We are excited about the strength and capacity of this team, the increasingly broad global reach, and the growing diversity of skills and voices.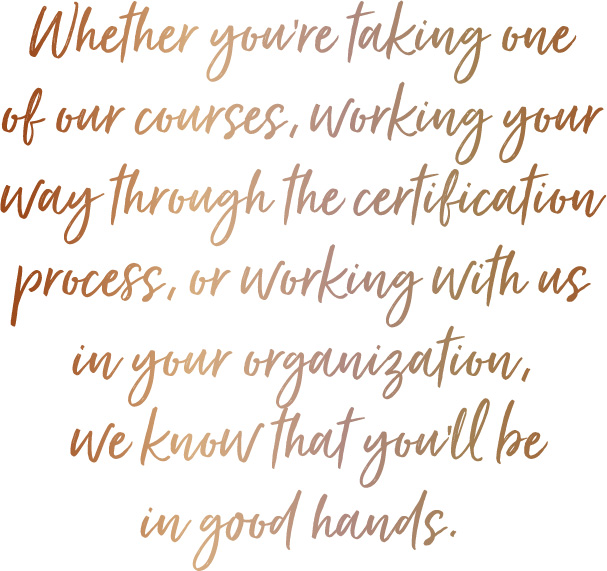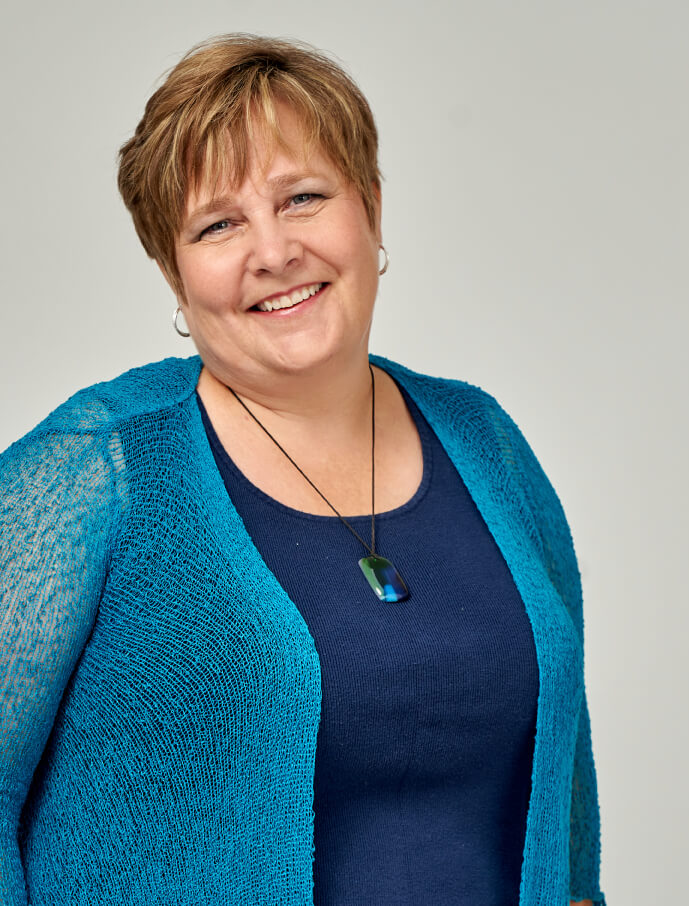 HEATHER PLETT (SHE/HER)
"As a writer, coach, facilitator, and speaker, I have been developing these concepts for many years. Though I didn't know what to call it at the time, I first learned to hold space in a three week stay in the hospital when I was trying to prolong my third pregnancy (which later ended in a stillbirth) back in 2000. While I was slowing down my life in order to hold physical space for my unborn son, I discovered that I also had the ability to hold emotional space for those who came to sit in my room. Everything has grown out of that experience."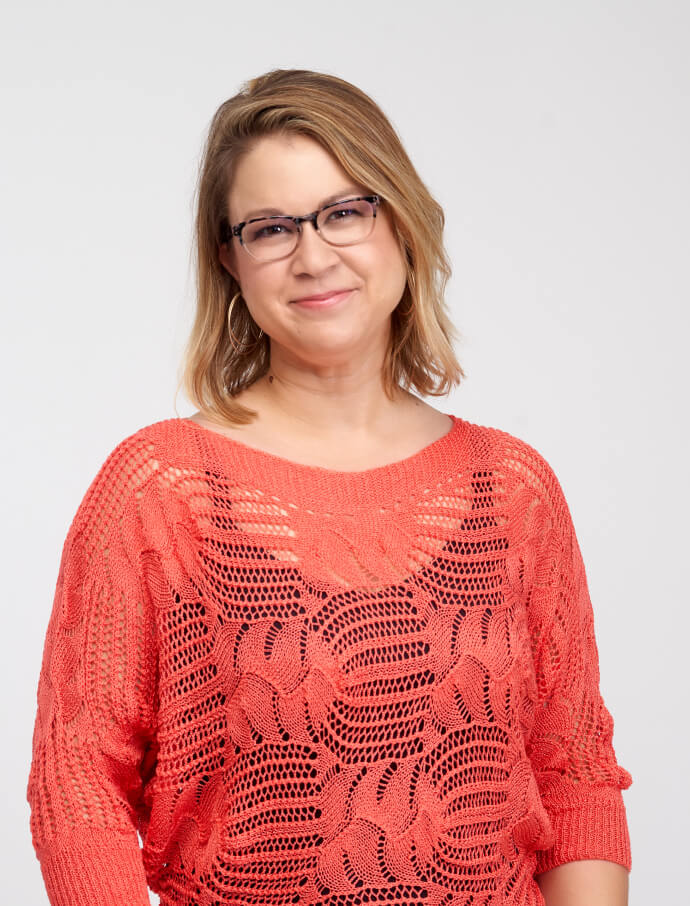 KRISTA FOLKERS DELA ROSA (SHE/HER)
Krista will be your first point of contact if you have any questions about payments, registration, etc.. "I have had the privilege of being in a variety of spaces with Heather, personally and professionally, and have always found these times to have that unique magic of being gentle and safe AND challenging enough to promote deep growth. It is my honour to be able to step deeper into this work as Heather's business partner at the Centre for Holding Space so that I can better support and help resource this work in intentional, meaningful ways."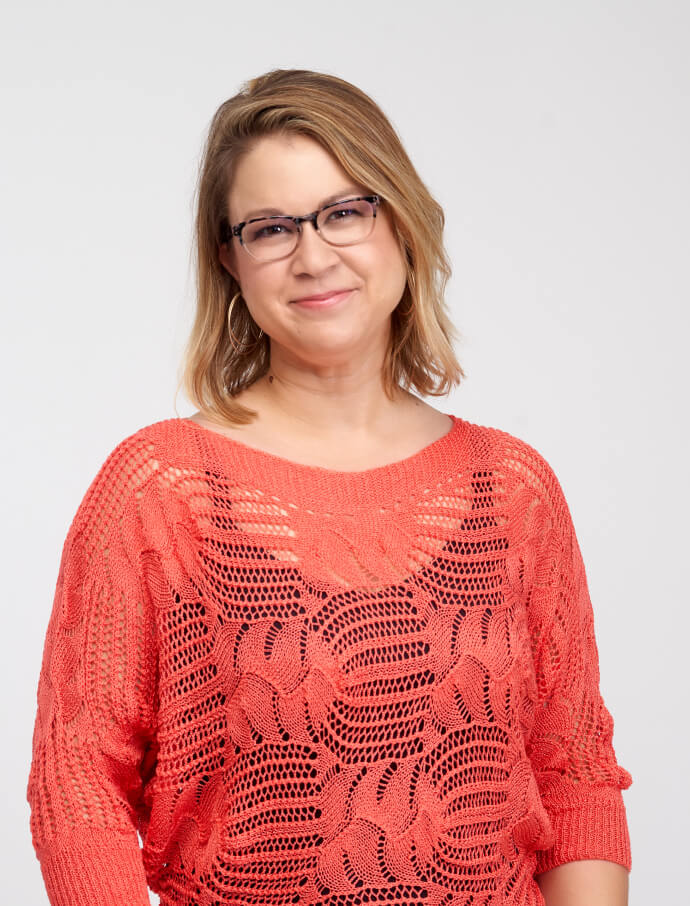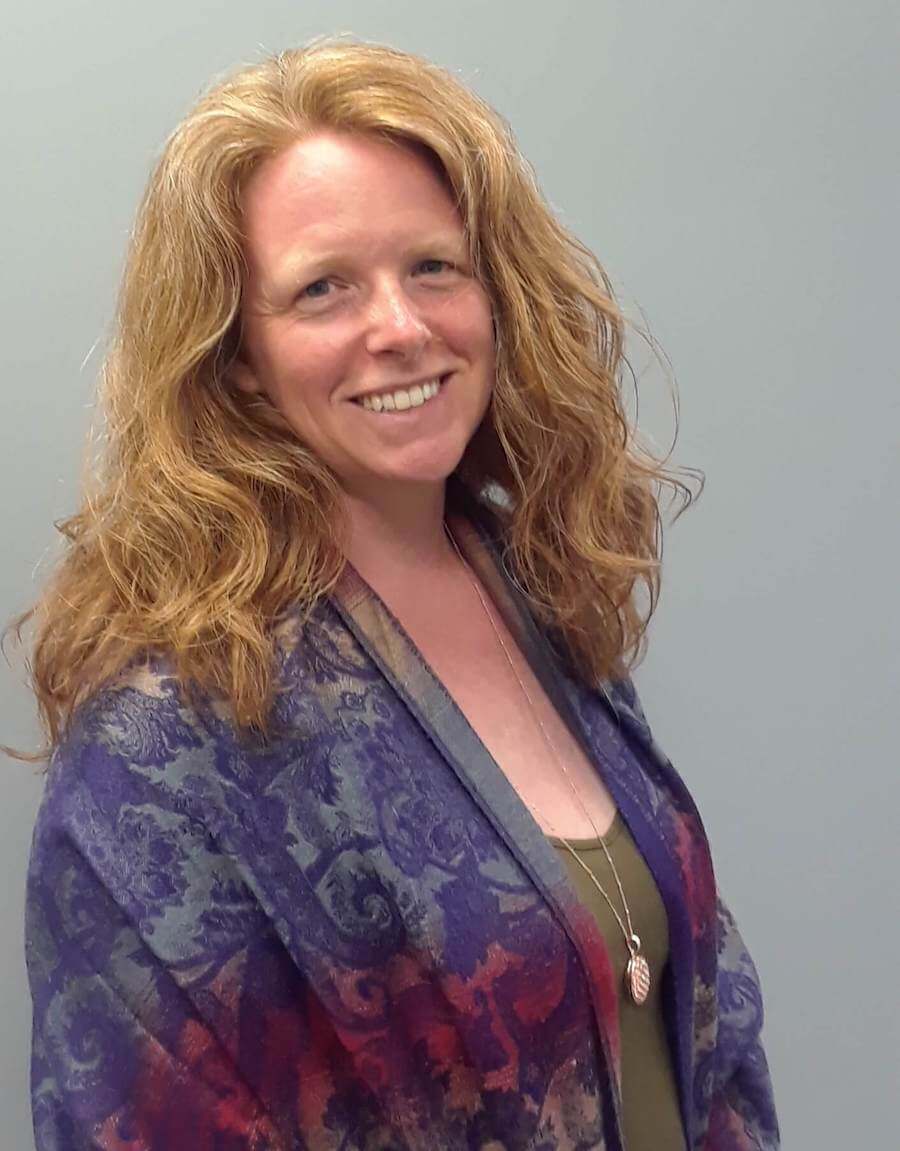 EMILY GILLIES (SHE/HER)
Emily is a creative weaver of many life interests including community advocacy, mindfulness and spiritual practices, parenting, music and motorcycling across her home province of Saskatchewan. "Heather's evolving work around Holding Space lights me up. Through both her open-hearted conversations and her lovingly written pages I come closer and closer to the person I want to be in the world. Her teachings are accessible and inspirational, and they ride that wonderful line between simplicity and complexity where deep learning is achieved in a natural and intuitive way. Plus, the connections made with others through Heather's programs bring so much extra joy
and enrichment to my life."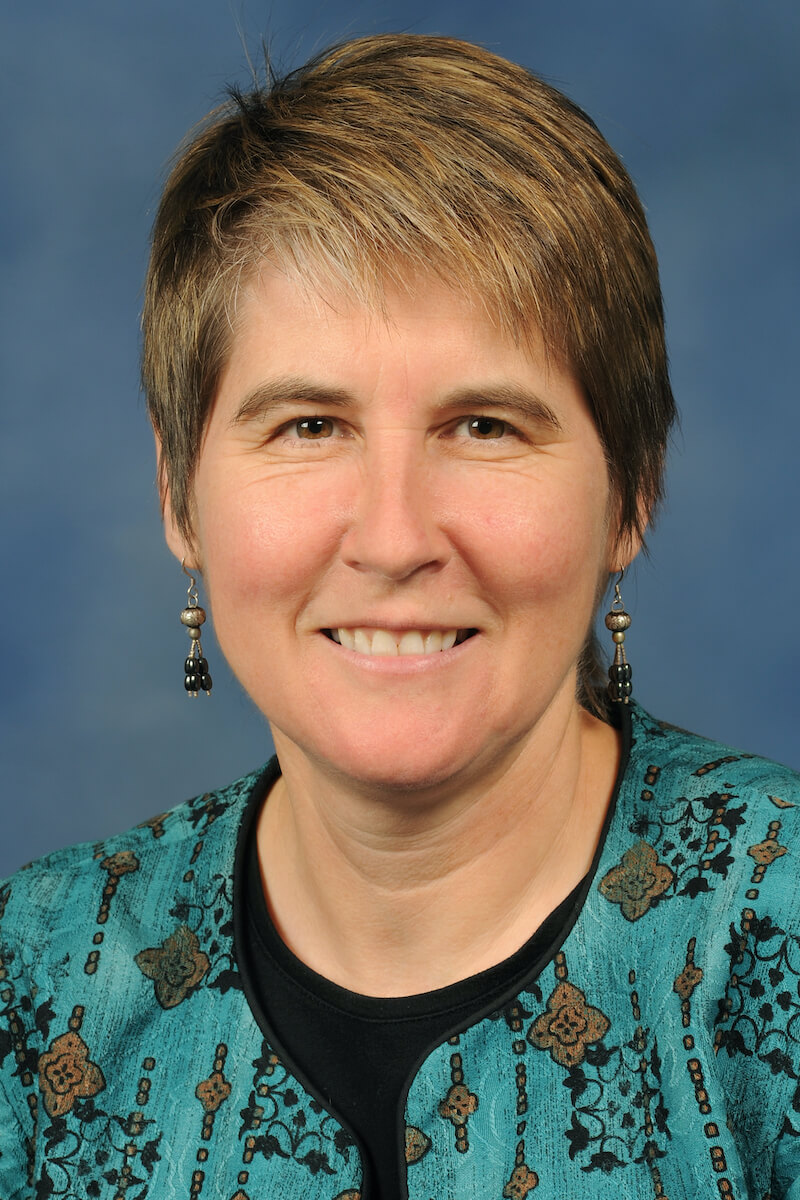 MARY JO BURKHARD (SHE/HER)
Mary Jo is an educator, administrator, Reiki master & integrated CST practitioner, leadership & transition coach, artist and micropoetry writer, and tai chi practitioner in Columbus, Ohio. "I don't believe you can engage the Holding Space material without engaging your heart, soul and emotions for yourself. I was challenged to reconsider my view of self-care, other-care, my worldview, and my biases. It can be painful and messy. This program gave me a place to explore and experiment, a language for the process of transition, new approaches for meaningful conversations, and a cohort of like-minded and like-hearted individuals to learn and practice with!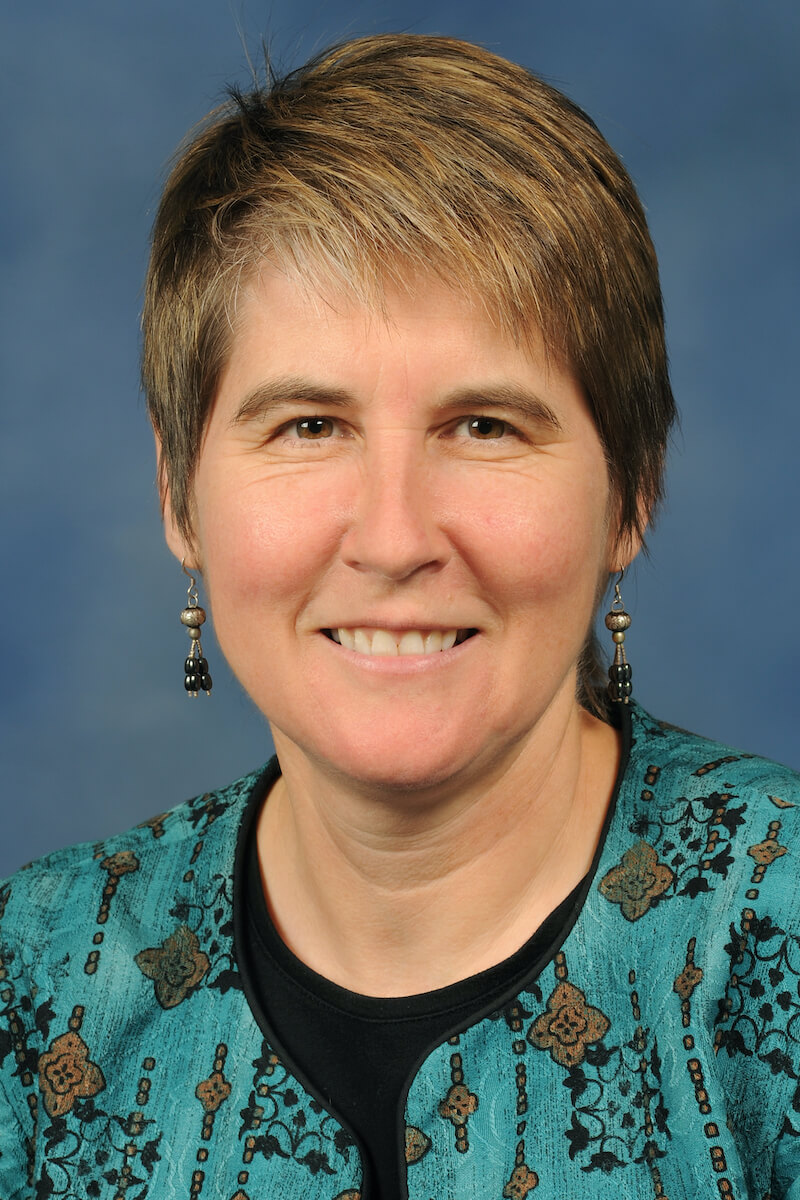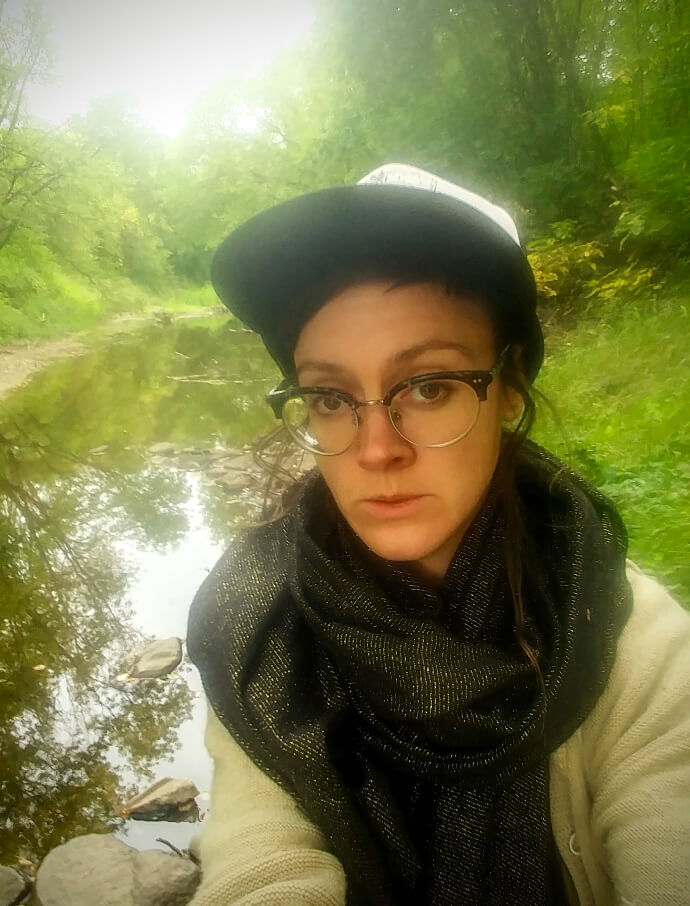 CELESTE INEZ MATHILDA (THEY/THEM)
Celeste is a rural, queer printmaker, writer, farmer, and life coach. Their current work focuses on helping humans to build mutually healing relationships with the natural world. "Learning to hold space for people, and to let people hold space for me, has taught me a lot about how the ecosystem I live in also holds space for the humans within it. Likewise, the principles of holding space offer a lot to those of us who want to live in alignment with the natural world. I believe that there's a huge capacity for mutual healing in that relationship."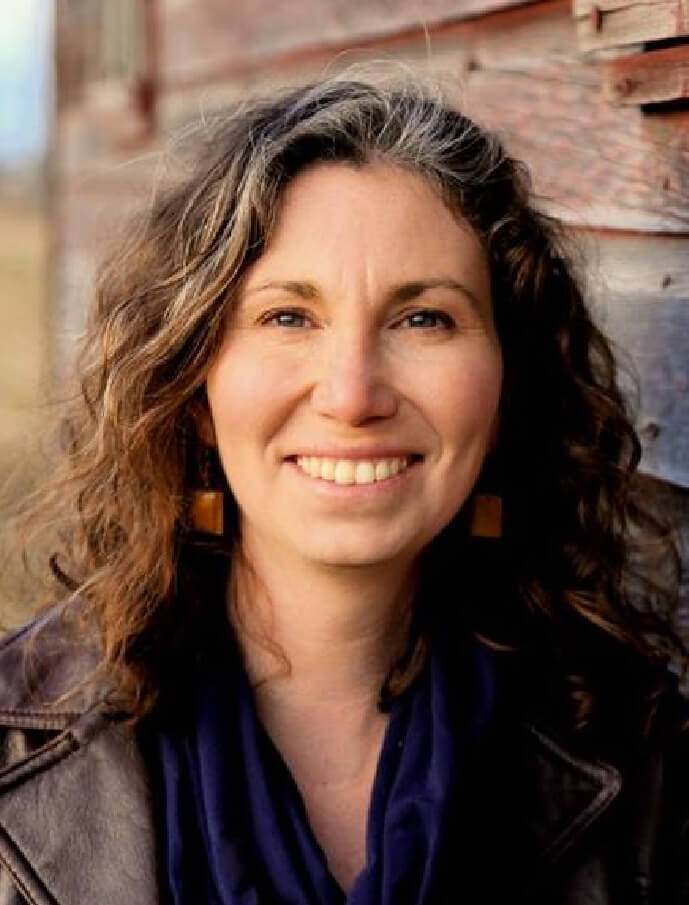 BRENDA BARRITT (SHE/HER)
Brenda's life path has been shaped by curiosity, asking questions and seeking to understand the systems at work in our world. She moved back to Alberta in 2010, after spending her career overseas working in leadership development and corporate affairs, and completing her MSc in Holistic Science. Brenda currently works for the Alberta Real Estate Foundation, co- manages Earth Works Farm; and is leading the implementation of the Holding Safer Spaces professional development project for the Community Adult Learning Program in Alberta. Her best days are when she is able to create safer and brave spaces for individuals and groups, building new insights and possibilities. They also include eating great food and exploring new places.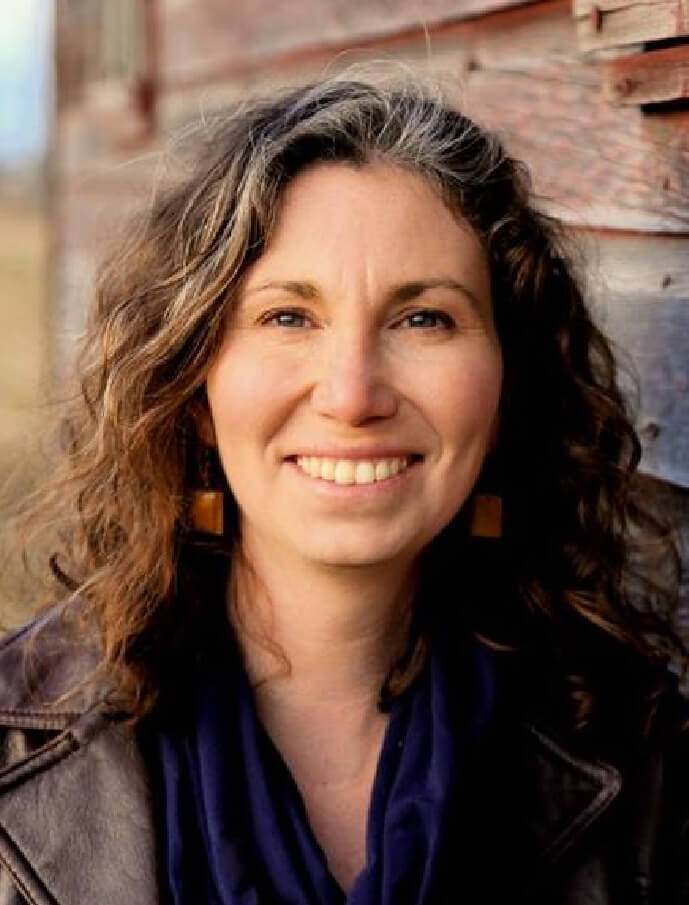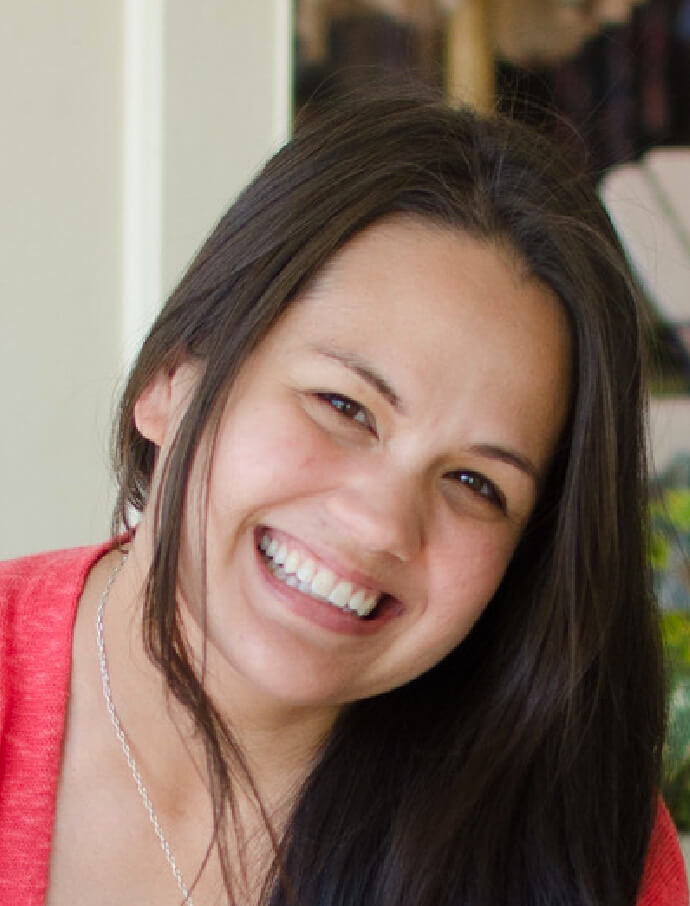 VICKY BRYAN (SHE/HER)
Vicky is a movement teacher and homeschooling mama in Dallas, TX, US. She is committed to creating inclusive and supportive spaces where authenticity is seen as the greatest asset. "In the first lesson of the Holding Space Practitioner Program, Heather quotes Michael Chender, one of the founders of ALIA. He said, "This is the kind of place where you bring your fears, your pain, and your brokenness." As I listened to Heather speak those words, and let them sit in my body, I knew I was in the right place. I feel that everyone who comes to Heather's work has felt that fear, pain and brokenness, but not only that, deep down is a willingness to engage with it in order to see what lies on the other side. As a person who finds a certain safety and predictabil- ity in brokenness, this work and community gave me the courage to inch away from the predictability and into the liminal space, where comfort is not guaranteed, but there is the possibility of finding something greater than I could ever imagine. That some- thing greater was love: a deep love for myself and a deep love for others. To love myself enough to stand up authentically, no matter the cost, so that I could stand up for others. A love that was no longer willing to cling to my outdated ideas, but able to open my heart to hear another person's fear and brokenness, and be changed by it. A love that was no longer willing to stay in the safe spaces, but a love that was willing to be brave. This work has changed the way I engage with myself, others and the way I engage with the world."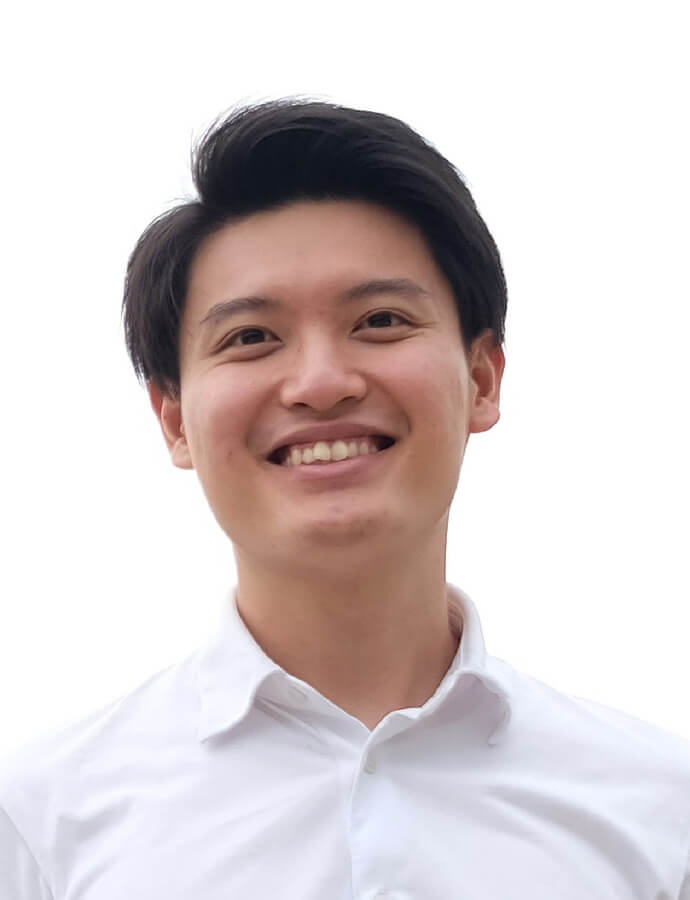 NAM PHAM (HE/HIM)
Nam works towards intercultural dialogues as a facilitator, Circle Way practitioner, Zen Leadership student and co-founder of Mindful-Nest from Viet Nam. "Heather's original work and the evolving art of Holding Space has opened me to a universal human capacity that gives deep meaning to our relationships: showing up and bearing witness to the complexity inside and outside each of us. The value of this work encompasses different traditions and cultural lenses. This is the reason why it appeals to people from all walks of life. What I love the most in this program was the opportunities to dive into complexity with fellow participants and see how these experiences challenge our core as well as transform us one conversation at a time. This is deep, deep work but that's what is required if we truly want to inhabit wholeheartedly in the world."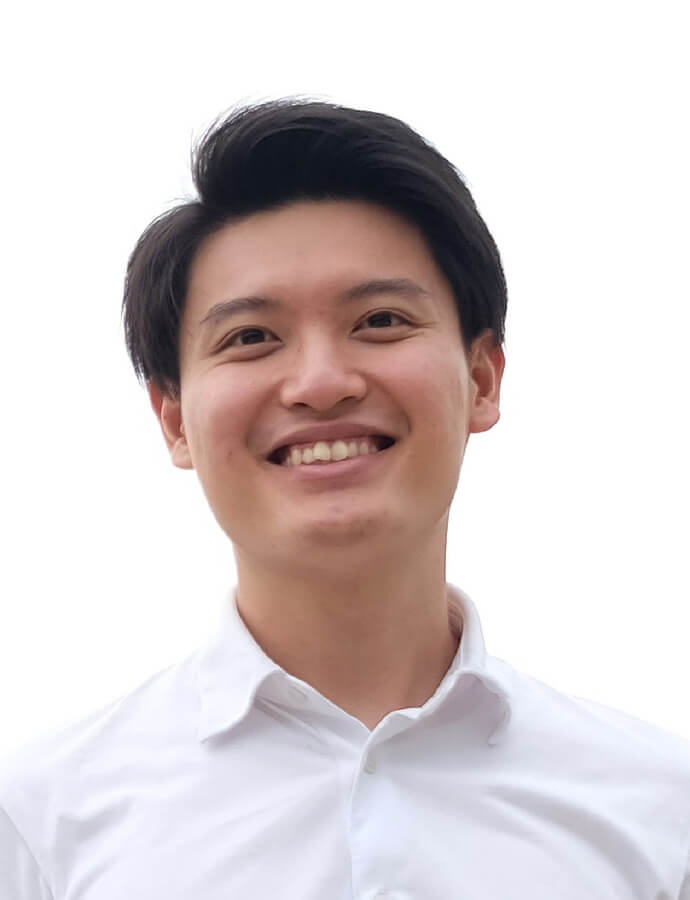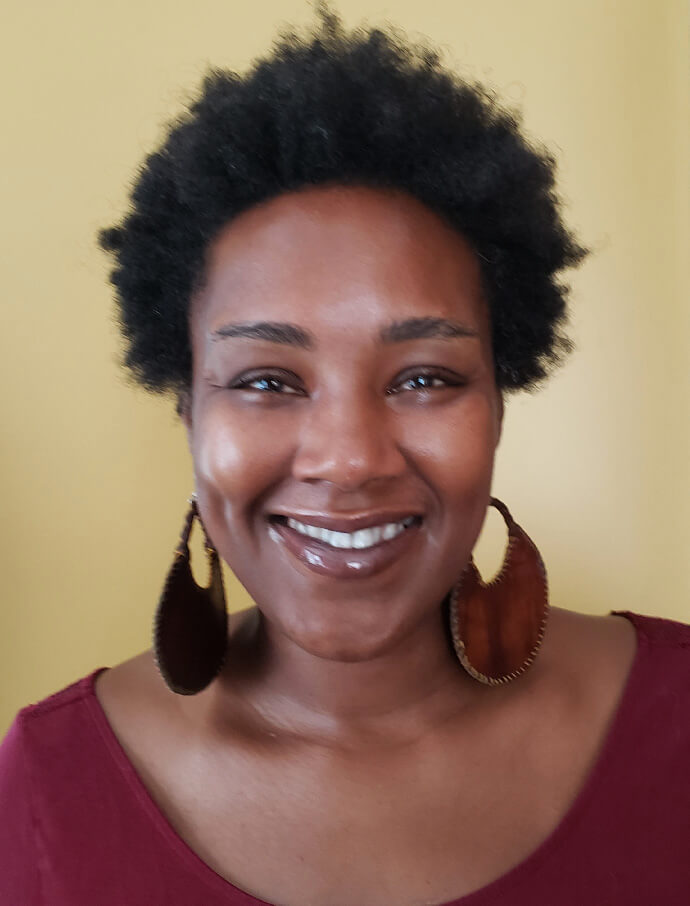 SHAMEEKA SMALLING (SHE/HER)
"I work to create and hold space for peaceful movements to occur. In the past I have served as a teacher and non-profit professional. I have been holding space for over 10 years. In addition I use Reiki as a healing tool in community, such as when I hold space at protests and community actions. As I have chased my passion I realized that I wanted to study holding space more, so I am pursuing a PhD in Transformative Studies from the California Institute of Integral Studies. I was delighted when I found out that Heather Plett was offering the Holding Space program. Taking the Holding Space course has given me a window into the tools I can use when doing healing and holding space work in community. While going through the modules, I had an opportunity to look deeper inside myself and face my own shadow, so that I can better hold space for myself and others. I find that holding space allows for the use of so many other modalities, it encompasses the use of many tools, and is complex yet quite simple. I have learned to become a deeper listener through this process, and hope to be able to help others learn how to hold space themselves."

While holding space can be serious work, it can also be very fun work.
Our team has the capacity to hold space for all of the complexity of the human condition, including the playful, silly moments. We look forward to sharing a few good laughs with you some day!